Hey everyone! I'm back from a bit of a break. Just for Fun Designs has a fantastic new kit out called About a Boy. I loved playing around with this kit and I'm sure you will too. There is a freebie at the end!
This kit is the perfect kit to scrap all those photos of boys. It can work for big boys and little boys. There are many different elements that you can use to create a variety of layouts. This kit contains 5 plain papers, 15 patterned papers and 35 elements. To top it all off this kit is only $2 for a limited time.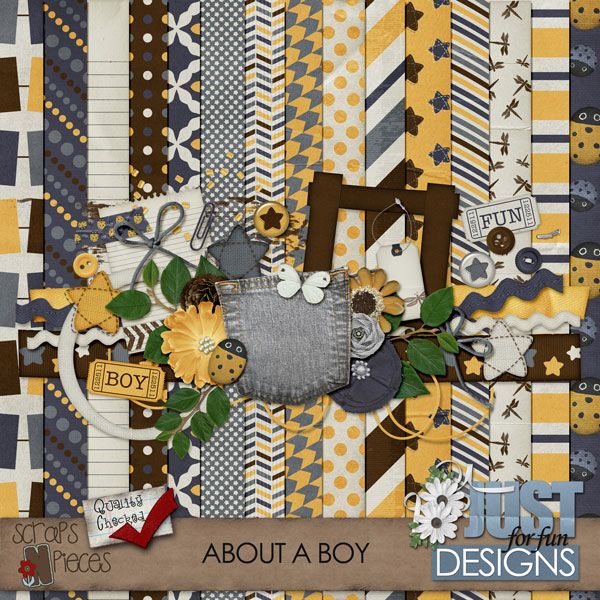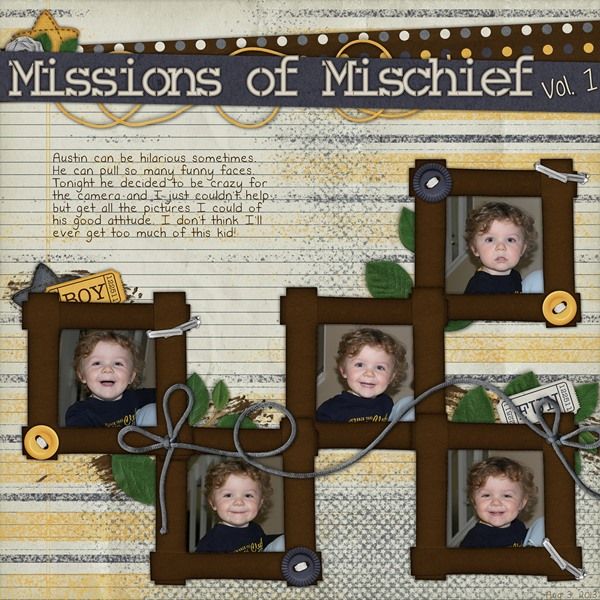 And, what I'm sure many of you have been waiting for. I played around with a new blending technique that I saw online the other week and created this fabulous (imo) paper by blending a few of the papers in this kit.