It's a lovely shade of grey around here this week. We're dipping into the low 50's for highs this week! In order to not freeze our son out last night (still doesn't use blankets) we finally opted to turn the heat on just in case the house dipped below 64. Not sure if it kicked on or not but we woke up to a house at 64 :)
Now for the fun stuff! I have 3 new releases to share with you today, all from Just For Fun Designs!
First up, is
On the Lanes
! This is the perfect kit to scrap all those fun times at the bowling alley. Strike, spare, or gutter ball, you can scrap it all! This kit contains 5 cardstocks, 12 patterned papers, and 23 elements. Kit is on sale for $2.00 until October 23rd!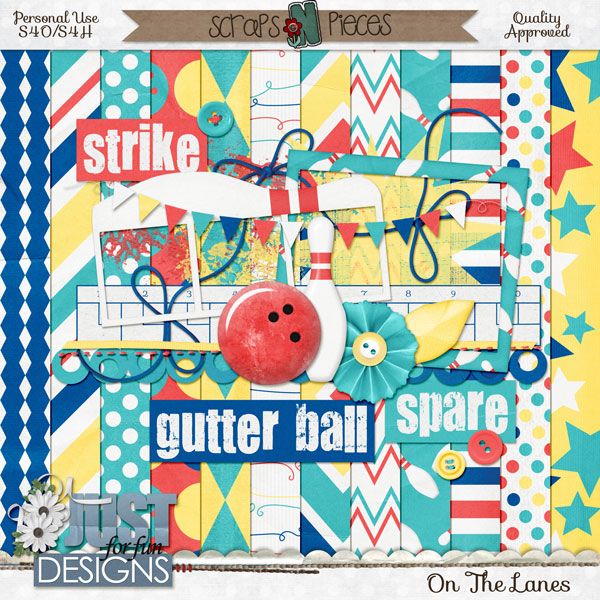 Here is a page I made with it! Pictures are courtesy of my sister and her kiddos. This page also includes a template from the pack below.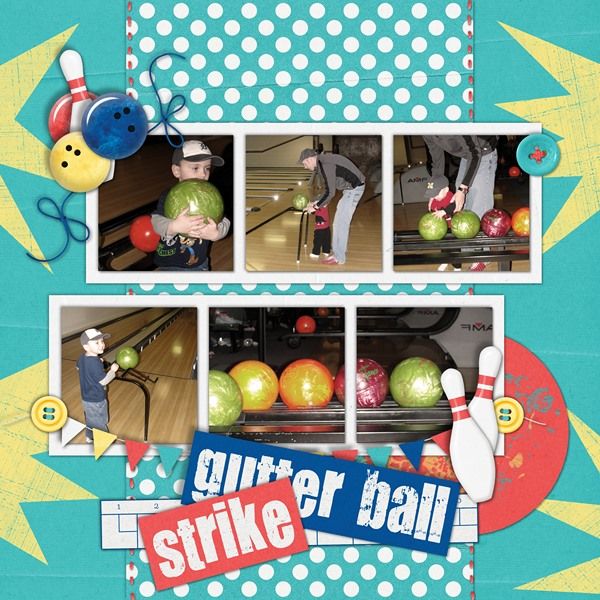 Second, is an awesome coordinating template pack. On The Lanes Templates come in both 12x12 and 8.5x11 formats and include TIF, PSD, and PNG files
! They have tons of room to show off all your great pictures. They can be used with the On the Lanes kit or any other kit you wish. Templates are $2.00 through October 23rd!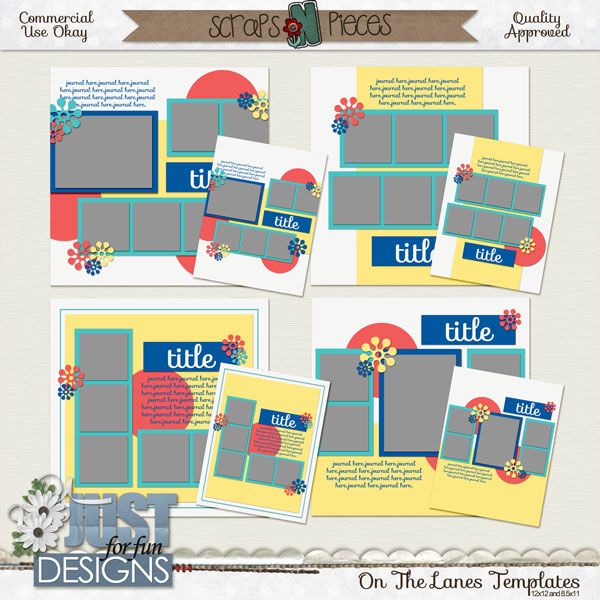 Here is a look at what I put together with template from this pack. I absolutely love how this page turned out. The
NICU Blues & Pinks
kit is full of lovely soft elements that are beautiful but the
Close Shave
kit adds the pop of yellow, green, and brown, to really make the layout pop!
uses Just For Fun's kit Nicu Blues & Pinks & A Close Shave
The third new release from Just For Fun Designs could be yours for free!
A Hint of Winter
was created with the idea of the first snow flurry during the late Autumn months. This kit can be used to create for many other themes and memories as well. It contains 6 solids papers, 14 patterned papers, and 25 elements. It is also the free with purchase kit at Scraps N Pieces. Purchase $10 or more there, and this kit will be added to your cart for FREE. Full price of the kit is $3.99
Here is a page I put together with the kit using some pictures from Lake Michigan last winter. The waves actually freeze and turn to ice where you can walk out on them. It's crazy.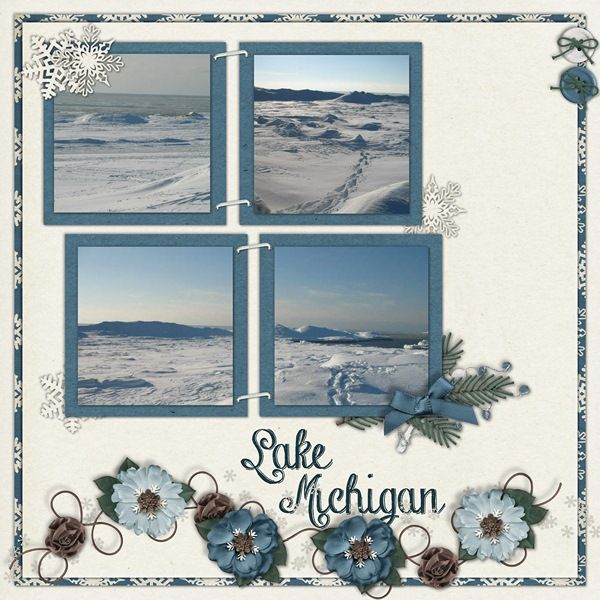 I have a freebie for you too! There is also one from a fellow CT member so make sure to head on over to her blog as well to grab that one up.