Hey everyone, we've made it to march. I'm not sure about you but it's been CRAZY cold around here! In a winter that I thought I'd be out most days with our little guy it's just been too cold. But enough of that. I have enough new stuff, store deals, and goodies to share with you today to pull you right out of whatever rut you're in!
The 3-year old son of one our SNP forum members was diagnosed with Neuroblastoma Cancer last week. This is something they would have never thought would happen to their family. It is Stage 4, as this type of cancer is often not symptomatic until that time. He will have to go through some aggressive chemo, then surgery to remove his tumor, then more chemo. There is a 40-50% survival rate, but his doctors are very optimistic. This family has 3 other small children and a new baby on the way. Together, the Scraps N Pieces designers developed an amazing kit called Little Warrior, to help raise funds that will cover some of their costs at this time. This kit is a beautiful children's hospital themed collab that chronicles the journey that this little warrior is facing. All proceeds from the sale of this kit will go to this little family to help with expenses.
*****
There is also a whole new set of bit's n pieces packs in the SNP store. This month it was all about music. There are rock, band, orchestra, art journaling packs and so much more. Mix and Match as many as you'd like, they are all just $1 for the next week!
Leaving a Legacy Designs has 5 packs this month so here is a closer look at hers.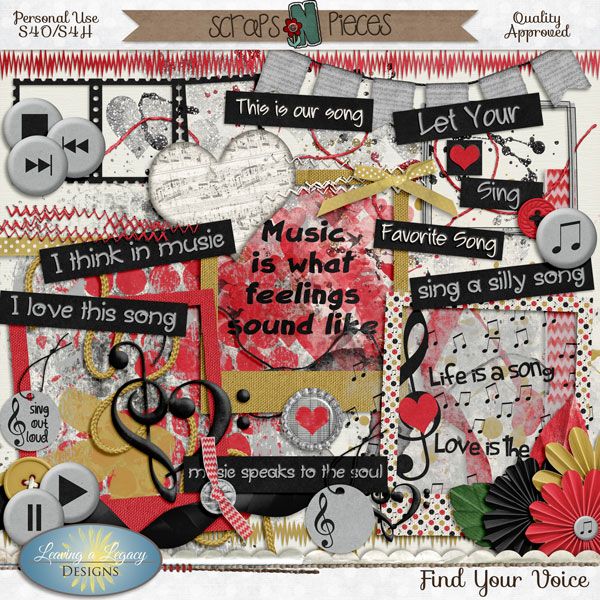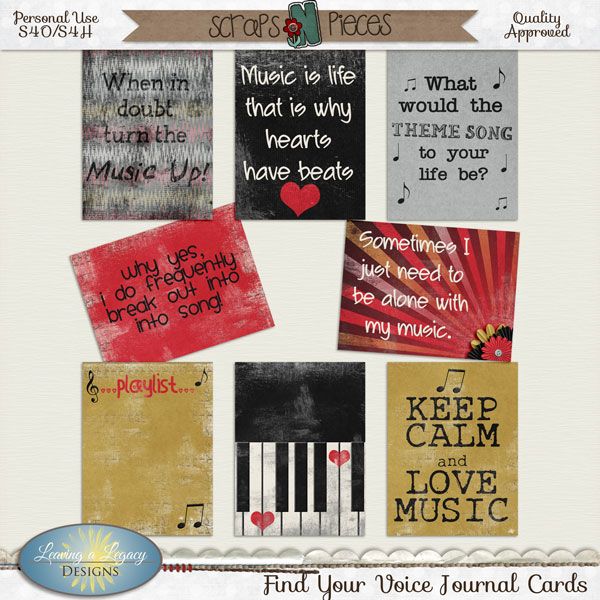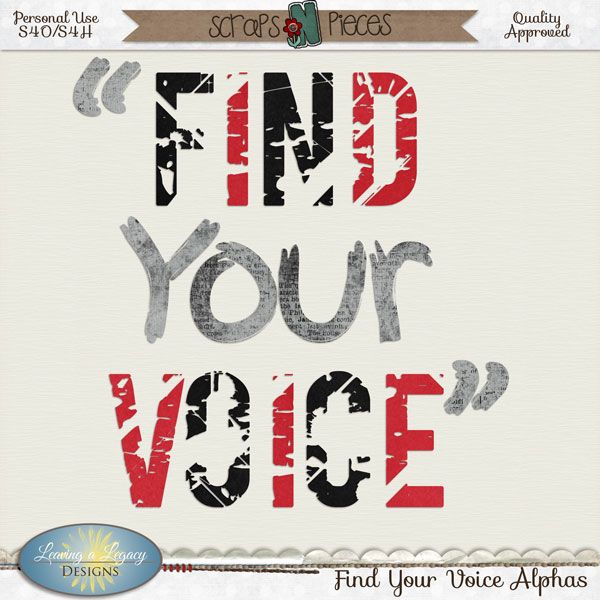 Here are a couple pages I put together with the pieces.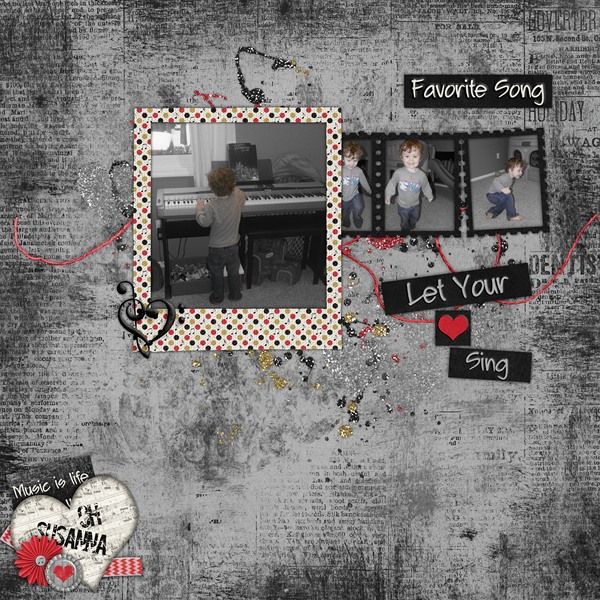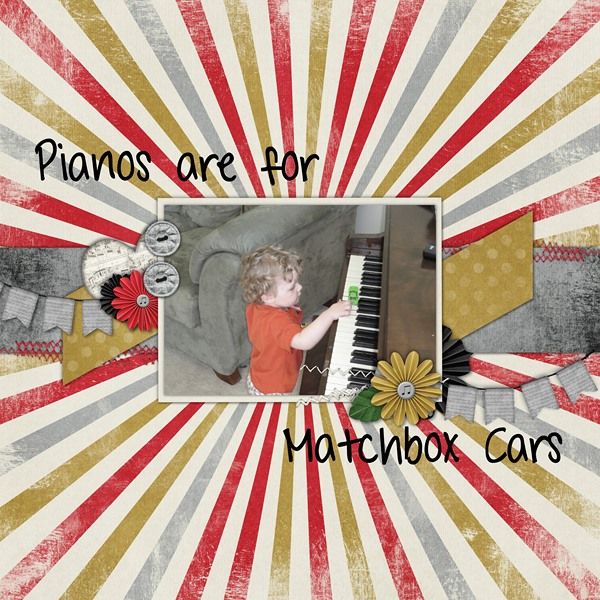 *****
It's also Super Saturday today and there are some really cute kits on sale. You can see all of them
HERE
in the store. Each item in the sale is either $1, $2, or $3 a piece. Here are a couple from Leaving a Legacy Designs that are just $2 today.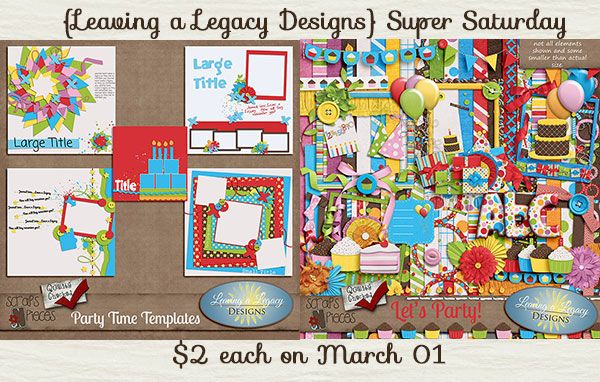 *****
Want even more things to keep you busy and actively scrapping this month? Here is a list of all the Speed Scraps scheduled this month.
*****
And if that isn't enough, check out the great new challenges for March in the SNP forum.
Ad Challenge
Alpha/Font Challenge
Bits N' Pieces Challenge
-
Blog Train
Collab Kit Challenge
Inspired by Pinterest Challenge
Journaling Challenge

Leaving Love Challenge
Motto/Slogan/Quote/Lyric Challenge
Photography Challenge
Project 52 / 365 Challenge
P52 Journaling Prompt


P52 Template Prompt


P52 Word Art Prompt
P52 Photo Prompt

P52 Element Prompt

Recipe Challenge
Coming Soon!

Scraplift Challenge
Siggy Challenge

Template Challenges
1st – 15th

16th – 31st - The template will be available for download on 3/16.



Use It All Challenge


Use this "He Loves Me" mini from Memories by Digital Design & Leaving a Legacy Design to create a layout:
As always, use parts from the full-kit to earn an additional point.
Weekly Challenges
February 23 - March 1

March 2 - March
8
Hosted by DoubleTrouble Scraps...
March
9 -
March
15
Hosted by Karen Diamond Designs...
March
16 -
March
22
Hosted by True North Scraps...


March 23 - March 29
Hosted by Scrappiness Designs...